Baseado na premissa de desconstrução de antigos valores que cercam as estruturas da sociedade, inclusive o segmento da Construção Civil - composto majoritariamente por homens, criamos um movimento para conscientizar o mercado sobre a importância de direitos iguais.  
Convidamos funcionárias de diversas áreas da Construtora Patriani para relatarem frases ofensivas e machistas que ouviram ao longo da vida. 
Based on the premise of deconstructing old values ​​that surround the structures of society, including the Civil Construction segment - composed mostly of men, we created a movement to raise awareness in the market about the importance of equal rights. 
We invited employees from different areas of Construtora Patriani to report offensive and sexist phrases that they heard throughout their lives.​​​​​​​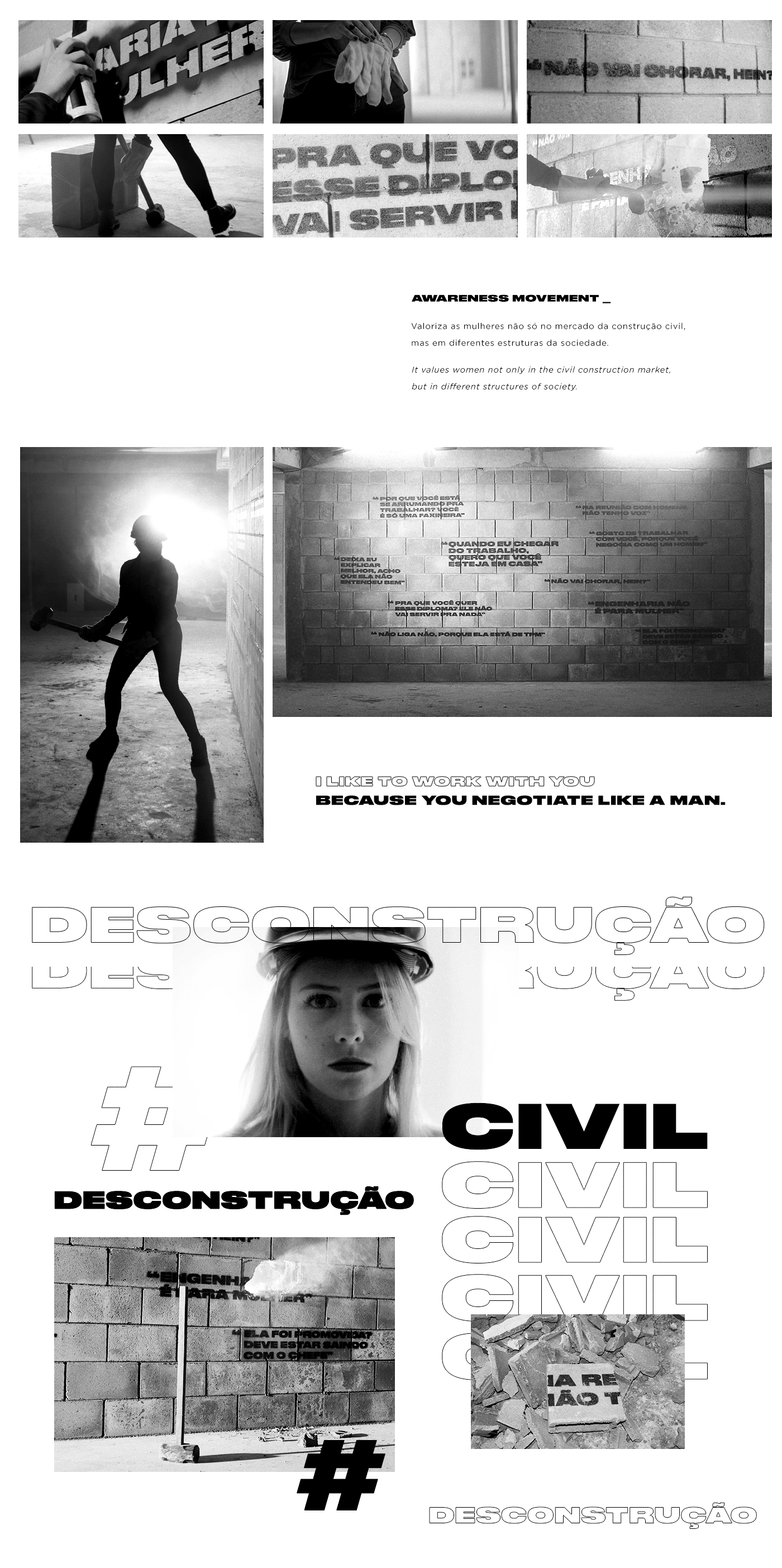 Creative Director - Pedro Walker 
Art Director - Gabriela Nonnenmacher
Copywriter - Anderson Olisilva